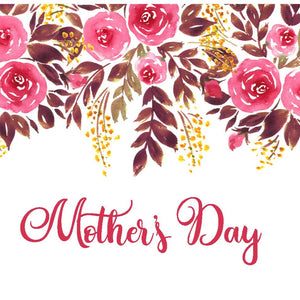 Cellophane wrapped basket fiiled with sweet treats that include
1/2 lb. of assorted milk and dark chocolate nuts, creams, caramels, and beetles.
1/2 lb. of assorted milk, white & dark chocolate truffles.
A large bag of homemade Caramel Corn with roasted nuts.
Hand crafted milk chocolate MOM sucker.
Hand dipped chocolate cookies
Pastel Misty Mints non- pariels.
Chocolate covered Swedish fish.
Chocolate Dipped pretzels.
Gourmet Jelly Beans.
A milk and dark chocolate variety refers to the hand-dipped chocolates, meaning there will be a variety of nuts,  creams,  caramels and Beatles. The entire basket will include different kinds of chocolates.
Creams only, refers to the kind of hand-dipped chocolates ONLY and not to the other candy in the basket. This would mean the hand dips would only be soft-centred creams and no nuts.